Take a trip back to the surfin'60's as you float past surfboards, sandcastles and even a 67′ VW surf bug that will splash you with excitement.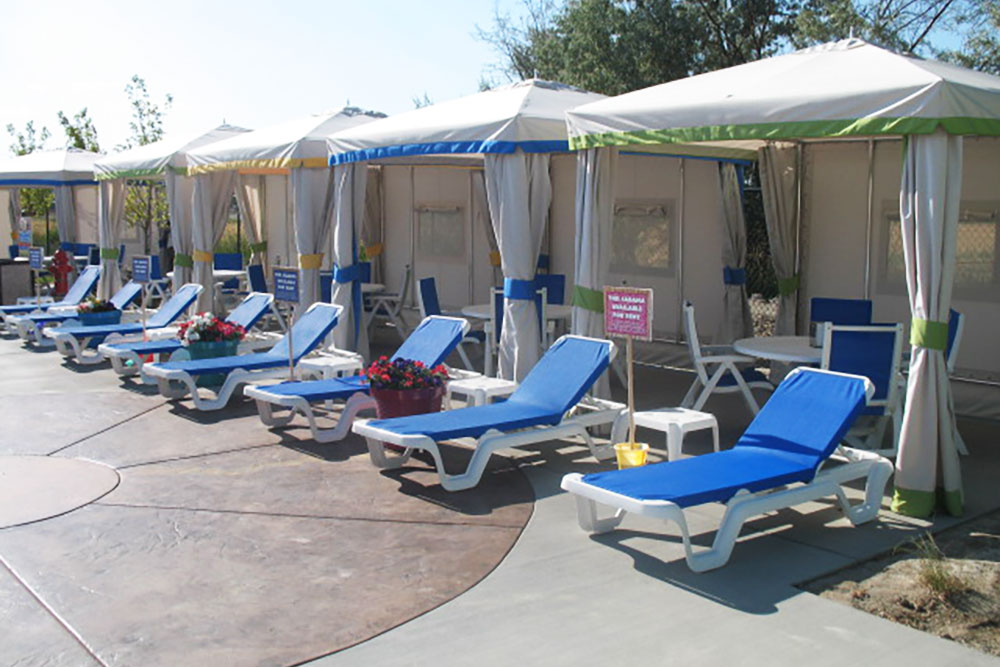 Cowabunga Bay is home to the World's Largest Water Playground with:
Connecting tunnels and bridges

Over 300 interactive water toys

A 1,500 gallon bucket that drops the World's Biggest Splash on those below

Eleven water slides including Mondo, 1,000 feet of twisting, turning darkness

Cowabunga Kid's Cove just for your pint-sized swimmers with slides and activities

Cowabunga Beach, a perfect place to relax and soak up some rays
Go from mild to wild on Cowabunga Bay's 11 water slides.
Just starting Out? Mae Day and Double Dogger are great ways to work your way up. Next, Hang 5 and Hang 10 are sure to thrill young and old alike. Finally, Mondo will turn you every which way but loose as you slide in darkness down 800 feet of twisting, turning thrills. Each slide ends in a safe run-out, so there are no deep pools to worry about.
Also be sure to check out slides for the younger ones in Cowabunga Kids Cove including the Guppy Racer, Hang Two and Squiggler.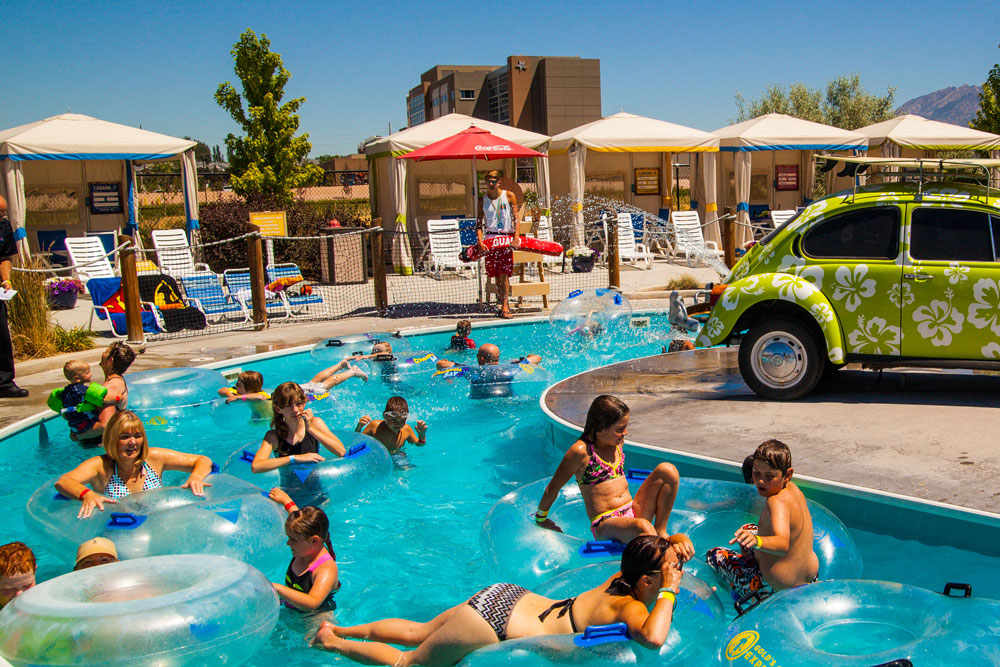 Parking, tubes and life jackets are free and there is great food and a friendly staff and lifeguards that received Utah's highest safety ranking.
Cowabunga Bay is a convenient way to beat the summer heat and have some fun-filled family time.
If you have any questions about special offers or special pricing for birthday parties or VIP Cabana Rentals, please call us at 801-553-1000